The victim of the homicide Saturday (April 1) night in Chilliwack was a Vancouver drug dealer whose teen brother was also killed in a gang shooting in 2020 in Vancouver.
Just before 7 p.m. on Saturday, Sujjad Ali Jalal, born in 1999, was shot and killed in the parking lot of the Vedder View Gardens Cemetery on Watson Road.
Another unnamed individual was injured in the shooting, the third gang-related shooting in a week in Sardis.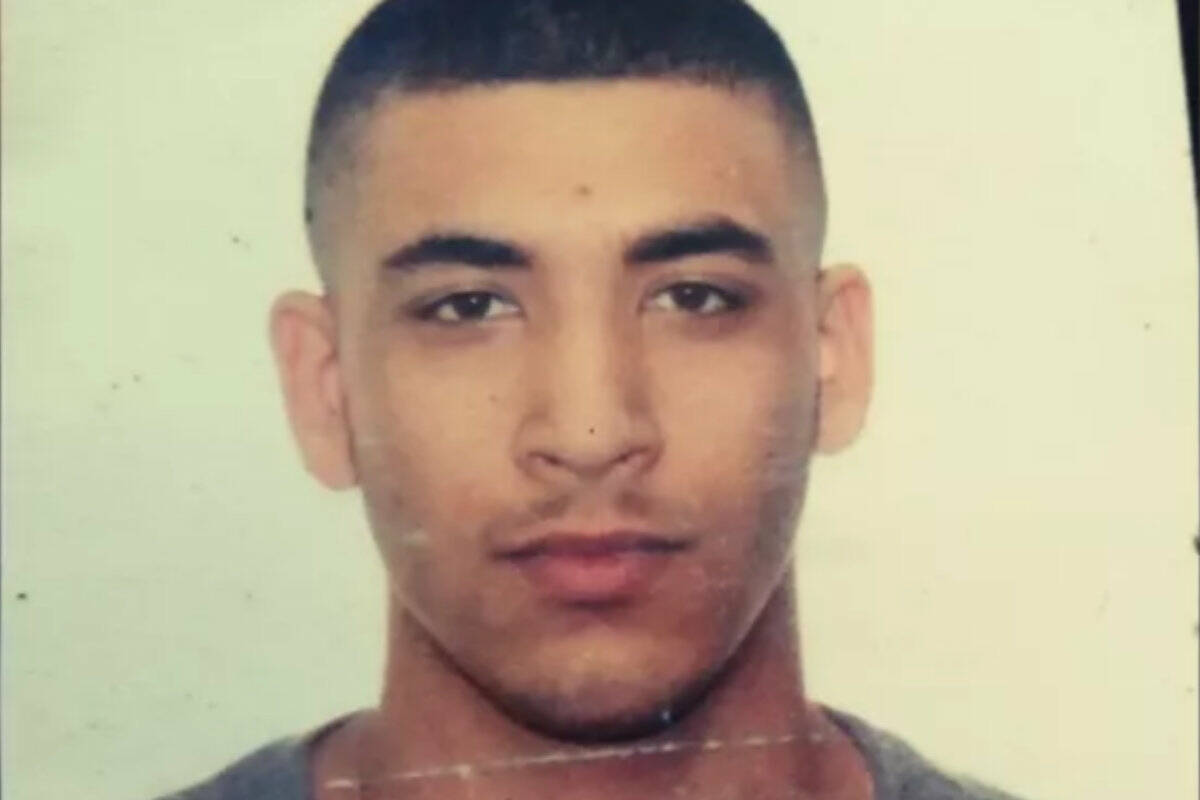 The first was a week prior on March 25 at about 8 p.m. when two people were seriously injured in what RCMP called a targeted shooting that they say might be linked to the ongoing Lower Mainland gang conflict.
Then on Thursday (March 30) police responded to a reported targeted shooting on Richardson Avenue in Sardis, where a man suffering with at least one gunshot wound to the leg was sent to hospital.
It was Postmedia crime reporter Kim Bolan who first confirmed the man killed in Chilliwack was Jalal.
A GoFundMe was set up to raise money for funeral expenses for Jalal.
"Sujjad was of a Afghan/Kurdish and Islamic upbringing," according to the fundraising website. "This GoFundMe has been created in order to help the family pay for the funeral costs. Sujjad spent his life playing basketball in his youth, creating meaningful friendships and spending time with his son. What has happened is incredibly tragic and will continue to hold over the hearts of his friends and family."
Jalal was sentenced to 15 months jail in 2020 for a violent home invasion at an apartment on Cassiar Street, that included an assault on a disabled man.
At the scene of the killing Saturday night, police were focused on, and were surrounding, a Mercedes coupe with its passenger side door open and window shot out.
There was seen what appeared to be a body covered with a tarp or body bag in the cemetery area, and evidence markers near both of those scenes.
On Sunday, RCMP reported a burned out vehicle in the 6700-block of 224th Street in Langley, they say is connected to the shooting in Chilliwack.
We're asking anyone who was in the 44000-block of Watson Road with dash-cam video between 5 p.m. and 7 p.m. or who may have witnessed the shooting to contact the Chilliwack RCMP immediately, RCMP spokesperson Cpl. Martin Godard said in a statement. At this time, we don't believe there is any further risk to the public.
Investigators believe the shooting was targeted and related to the Lower Mainland gang conflict, making it the third targeted incident in a week.
Anyone with further information who has not already spoken to police is asked to contact the IHIT Info Line at 1-877-551-IHIT (4448) or by email at ihitinfo@rcmp-grc.gc.ca.
---
Do you have something to add to this story, or something else we should report on? Email:
editor@theprogress.com
@PeeJayAitch
Like us on Facebook and follow us on Twitter.