The Vancouver Christmas Market returns home to downtown Vancouver's Jack Poole Plaza, lighting up the holiday season for six weeks from Nov. 16 to Dec. 24.
If you and your friends and family want a festive atmosphere and an annual holiday tradition, the Vancouver Christmas Market is the place to go.
History of German Christmas markets
For nearly 500 years, towns and cities around Germany have hosted Weihnachtsmärkte (the German word for Christmas Market) in December. Each market is unique, featuring local artisans and festive regional treats. Residents enjoy each other's company, sample local delicacies, shop for gifts, and break up the chilly winter days with some holiday cheer.
A Weihnachtsmarkt will often surround a massive Christmas tree and feature a carousel, wooden vendor huts offering traditional foods, handcrafted gifts and warm beverages. These markets are a special – and central – place to meet with family and loved ones during the Advent Season while supporting local craftspeople.
Canada's own Weihnachtsmarkt
The concept of delivering the magical atmosphere of a traditional German Christmas Market to Western Canada began when Malte Kluetz launched the Vancouver Christmas Market in 2010. Initially held at the Queen Elizabeth Theatre Plaza in downtown Vancouver, the market welcomed more than 100,000 guests into a "European town square" of food, drink and artisan huts, and vendors from those early markets continue to return each year.
The Vancouver Christmas Market today
As the event grew in popularity, the Vancouver Christmas Market sought a new location to meet the demand. In 2016, the Market moved to Jack Poole Plaza and expanded to fit more than 90 artisan vendors and many more attractions such as the Lovers Lane, Christmas Pyramid and Curtain of Lights.
This is the 13th year the Market has returned to Vancouver, with a pause in 2020 due to COVID. The Vancouver Christmas Market values long-term relationships and proudly celebrates the 10th anniversary of some vendors this year.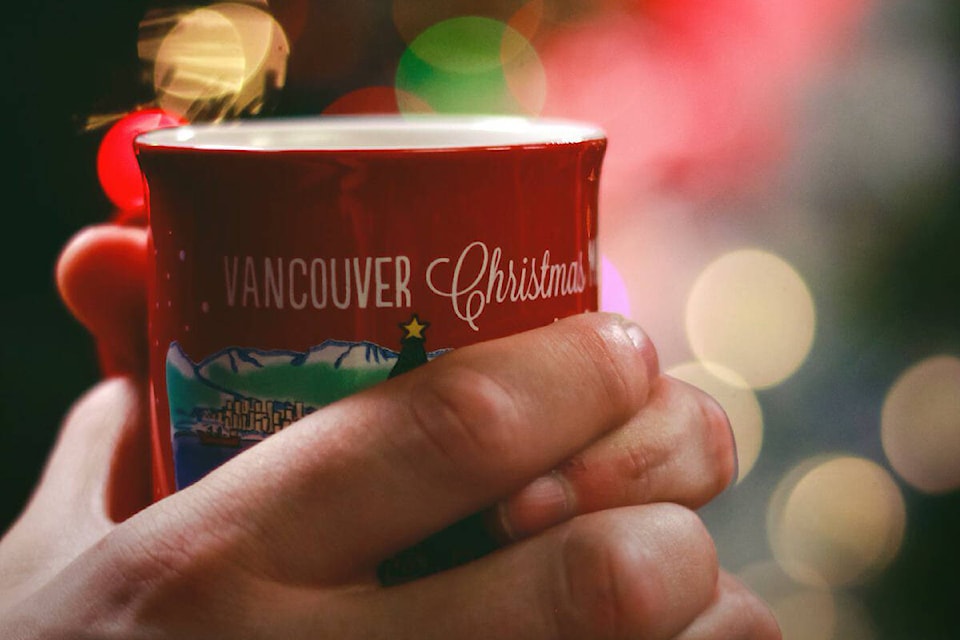 Capturing the Old World charm
Each year, Vancouver Christmas Market vendors offer artisanal German goods – from handcrafted wooden ornaments to original German gifts – with many travelling from Germany to bring an authentic feel to the local Market.
While many German markets will sell small ornamental German pyramids as decorations, we've made the centrepiece of our event a larger-than-life Christmas Pyramid where guests can gather and sip a hot drink.
Much like the Christmas Markets throughout history, foodies can sample Glühwein (mulled wine), a selection of German and Austrian beers, and various sweet and savoury delights. Like its German counterparts, the Vancouver Christmas Market is lined with wooden huts serving various European comfort foods, including savoury eats such asschnitzel, gulasch, spätzle, churros, knedla and many more.
Combining colourful décor, sparkling lights, authentic gifts, enticing food and drink, and family entertainment, this historical celebration creates the perfect atmosphere to mix and mingle with friends and family, have a quick lunch or after-work drink, find a festive photo opportunity, and take in a wide variety of holiday entertainment!
Sip, savour and celebrate the season
The Vancouver Christmas Market is open daily from Nov. 16 to Dec. 24, typically from 11:10 a.m. to 9:30 p.m.
Find the market in the heart of downtown at the Olympic Cauldron at Jack Poole Plaza: 1055 Canada Place.
Learn more at vancouverchristmasmarket.com
Get your tickets today at vancouverchristmasmarket.com/tickets/