McKesson Canada unveiled its 233,000-square-foot pharmaceutical distribution centre in Surrey Thursday (June 8).
"The investment we are making today is about supporting the health care infrastructure, partnering with manufacturers, health care workers and government to ensure that our medication delivery system and supply chain is strong," Joan Eliasek, president of McKesson Canada, said. "This is an investment in health care and patient care."
The centre, which has been fully operational since March, delivers medications, vaccines, specialty pharmaceuticals and over-the-counter products to more than 1,300 hospitals, clinics and pharmacies across B.C.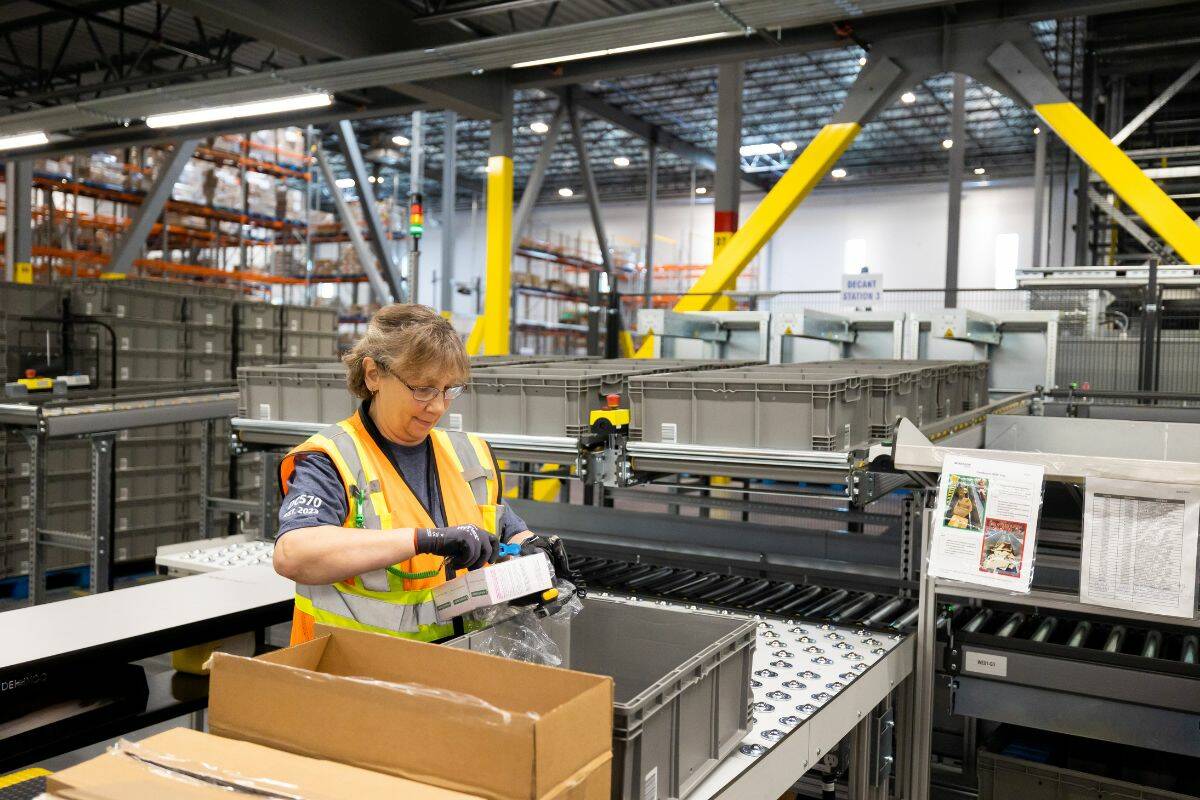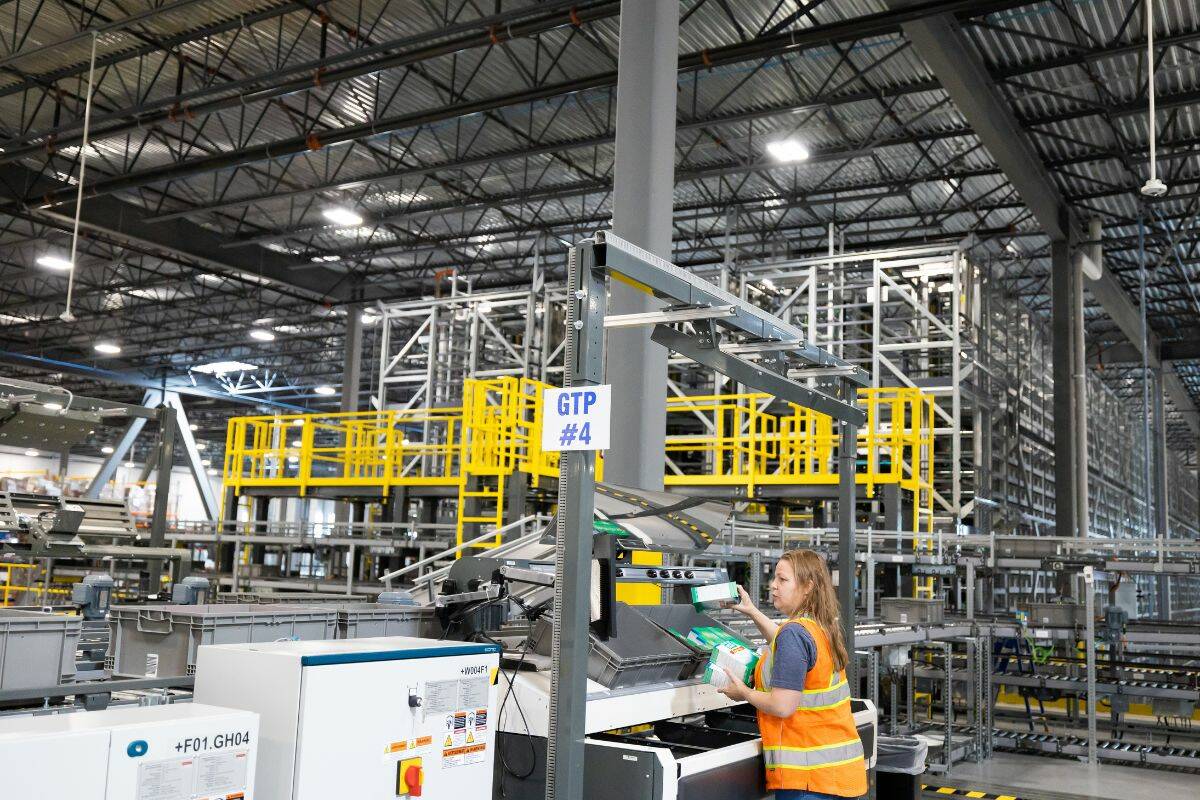 The facility is located at 101 - 3330 192 Street in Surrey. It employs 180 people, features state-of-the-art technology and cold chain storage that helps deliver the medication in a timely manner
A specialty pharmacy is one of its key features.
"They're able to be very unique about the drugs and treat specific new, rare diseases uniquely, by compounding products and by allowing customization for the individual, which is really unique," Eliasek said.
The compound pharmacy makes 10,000 products every month in addition to 60,000 prescriptions and supplies medication to 80 per cent of the ophthalmologists in the province.
One of the many medications the facility compounds is specialized oncology medication.
For Surrey Mayor Brenda Locke, this is especially important.
"As a survivor, I have to tell you, I am so very proud and glad that you're doing the work you do. It is indeed important," Locke said at Thursday's official unveiling.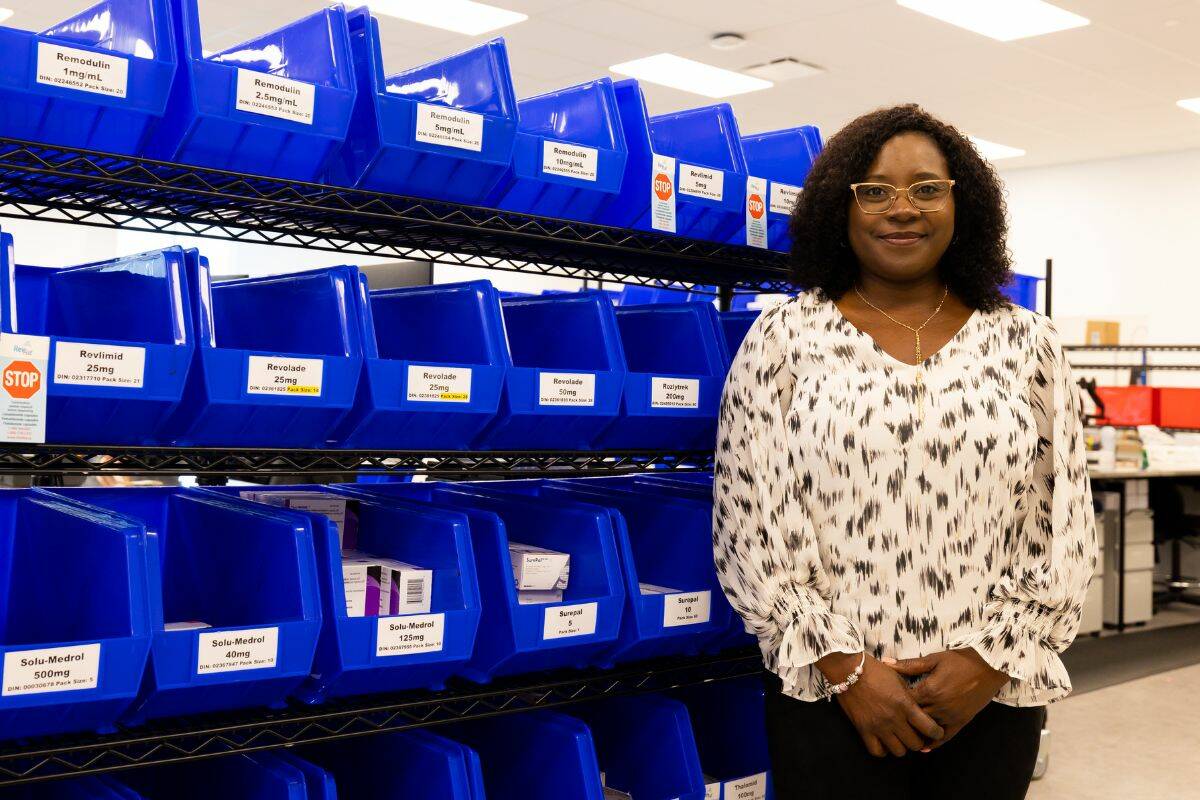 Uchenwa Genus, vice president of specialty pharmacy, told the Now-Leader that the special pharmacy is set up to manage complexities like insurance. Specialty medications are often costly, and as a result, patients often need multiple insurance plans to cover them. A patient might have a plan that covers 90 per cent of the cost.
"But 90 per cent of $10,000 balance is still significant and so this is where the team takes the time to make sure that what are the other plans, advocate to get the patient registered on those plans, so that they can be billed," Genus said.
"So the pharmacy is set up to manage all of those types of complexities, with a focus on timely care, complex care, and customized care because each patient scenario is unique and we'll be able to respond no matter what that scenario is."
A specialized team of pharmacists, pharmacy technicians, assistants and caseworkers calls patients monthly to ensure their medications are working. This is especially important if there is any drug interaction, side effect or toxicity they can step in and help get the patient back on track.
The pharmacists are specially trained in various specialty therapeutic areas such as immunology, neurology, ophthalmology and oncology.
More Canadians need this type of specialized care. Specialized pharmaceutical medications are growing by about 10 per cent in Canada as standard pharmaceuticals are growing by two per cent, according to 2022 Drug Data Trends & National Benchmarks from TELUS Health.
McKesson Canada has 13 distribution centres throughout the country. Each one has a contingency plan to support the province in the event of any disruption or crisis.
McKesson Canada unveils pharmaceutical distribution centre in Surrey on Thursday, June 8, 2023. @SurreyNowLeader @PeaceArchNews pic.twitter.com/OT5wjePIHC

— Anna Burns (@AnnaBBurns) June 9, 2023
---

anna.burns@surreynowleader.com
Like us on Facebook Like us on Instagram and Follow Anna on Twitter.