It's holiday market season in Surrey, where one of the biggest and most artful returns to Surrey Arts Centre the weekend of Nov. 25-26.
Hosted by Surrey Art Gallery Association (SAGA), the annual Heart to Home Holiday Market features pieces by more than 30 artists based in Surrey and the region.
Shoppers will find ceramics, jams, cookies, skincare products, apparel, jewelry, paintings, prints, photography, art cards, stickers, artisan chocolates and more.
Admission is free at the market, noon to 4 p.m. daily in the Studio Theatre at the Bear Creek Park facility.
New to the event is Sapphorica Creations, makers of handcrafted, vintage art cards.
"Surrey is the heart of our home," co-owner Kellee Roque said. "Most of our inspiration comes from historical sites, museums, parks and diversity of culture within our city. This year marks our first year as a market vendor, and we're excited to continue to build relationships with local artists and art supporters."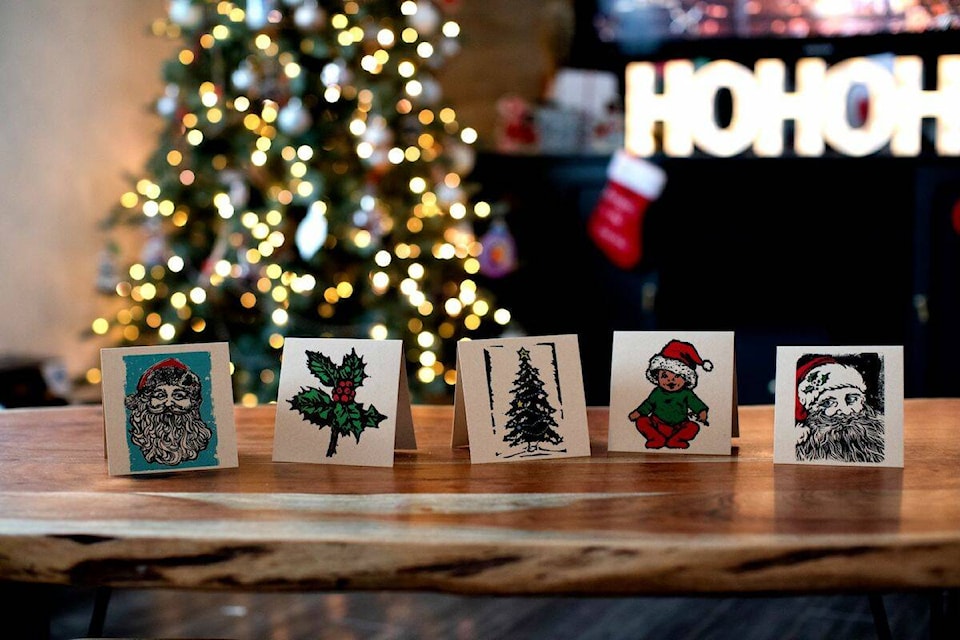 Lisa Rae Simons will perform music at the market Saturday (Nov. 25), followed by Ranj Singh on Sunday. Simons plays a mix of classic rock, blues and R&B, while Singh blends Eastern rhythms and melodies with Western folk-rock.
SAGA members receive 15 per cent off purchases, and shoppers can sign up for membership on-site or online. Those who'd rather shop at home can browse SAGA's website (sagabc.com). From Nov. 25 to Dec. 18, use the code H2H@H at checkout for 15 per cent off. For more details email sagagiftshop@gmail.com or call 604-501-5187 (Anna Hall manages the gift shop).
SAGA is a non-profit society that offers its members "the opportunity to participate in and respond to contemporary art and be part of a community that actively supports Surrey Art Gallery."
Elsewhere, a holiday market is part of Surrey Tree Lighting Festival, Nov. 25-26 at Surrey Civic Plaza. Posted on surreytreelighting.ca/holiday-market is the list of vendors including artist Brad Henry, Angkor Harvest, Amanda Ruth Beads, Candle Corner, Gigil Clothing, Sullivan Heights Sewing and Crocheting Club, Sweetgrass Soap and many more.
In Cloverdale, the sixth annual Stalew Christmas Craft Market returns to the Museum of Surrey on Saturday, Dec. 2, from 10 a.m. to 4 p.m. The single-day event features a wide variety of Indigenous makers and artists who hand-crafted jewelry, natural soaps, lotions, art, gourmet treats and more. Admission is free.
Also in Surrey, look for themed arts and crafts at Potters' huge Christmas Store, 19158 48 Ave. The store has thousands of ornaments, designer Christmas trees and other collectables, along with stocking stuffers, food items, games, toys and all types of decorations. This year's displays include Pretty in Pink, Dark Room, Gourmet Food, Candyland, Petland, Thru the Grapevine, Coca-Cola, Men-Zone, Great Britain and MouseTown.